Well maybe not lazy but I'm certainly not proactive in actually updating this place.  I had a lot of personal changes in my life this year.  Broke up with a partner of 4 years, blew out my knee requiring surgery (meniscus tear from practicing Brazilian jiu-jitsu), cleaned myself up, met a new partner.
In the process of all those changes I had time to actually enjoy my life and the things that I love.  I was disappointed about my injury since BJJ has been an important part of my life for the last 5 years but it did give me time to get back into tech and gaming, something I had started at the beginning of this year as my last post suggested but wasn't really enjoying as much as I wanted since I was using a lot of it to escape my unhappiness in my relationship.  I seem to try and escape to gaming whenever I'm unhappy.  I am gaming again but this time because I'm enjoying it rather than escaping to it.
This year I've finished:
Battlefield Hardline
Titanfall 2
Doom 2016
Gears of War 4
Mafia 3
Borderlands 2
Grim Dawn
Dishonored
Mad Max
I enjoyed the majority of them, all were finished on PC, none I paid full price for.  It's a side effect of Steam and endless places to find deals on Steam keys.  GOG, Fanatical, Chrono.GG, CDKeys,   Humble Bundle,  all are fantastic for finding deals on your games, and when used in tandem with sites like IsThereAnyDeal and SteamDB it's easy to make sure you pay the least money for the most software.
I also managed to borrow a friends Oculus DK2
which was a lot of fun.  I found the setup relatively easy, mostly because my PC can handle VR without too much fuss but I did find the screen not very good and saw the 'screen door effect' too pronounced.  It did show how far VR has come in the last 30 years.  I recall in college being very interested in VR, it probably helped that at the time the "Lawnmower Man" was popular in the theaters as well.
If the retail kits of Vive or Oculus weren't so expensive I'd consider buying in but as it stands I think I'll wait at least 1 more generation before jumping in.  By then I'll need a new video card anyway and since I've seen bundled kits (with new GPU) there is a good chance similar bundles will be offered for the next generation.  Hopefully they'll be wireless by then too.
I also bought a new AVR and TV as well.  My AVR is an Onkyo TX-NR757
Which wasn't a huge upgrade from my existing AVR but I got a good deal (less than half price) and this new model will support 4K and HDR which is something I'm interested in.  At the time my TV was still a 2012 1080P Panasonic Plasma which still looks nice but leaves a lot to be desired in terms of framerate and size.  I recently upgraded to a Vizio P65-C1 that I got from Costco which so far has been really good.  It's technically last years' model however the panel itself is identical to the E1 which is the 2017 model yet the C1 comes with a nice tablet to control the device.  We can never have enough gadgets can we?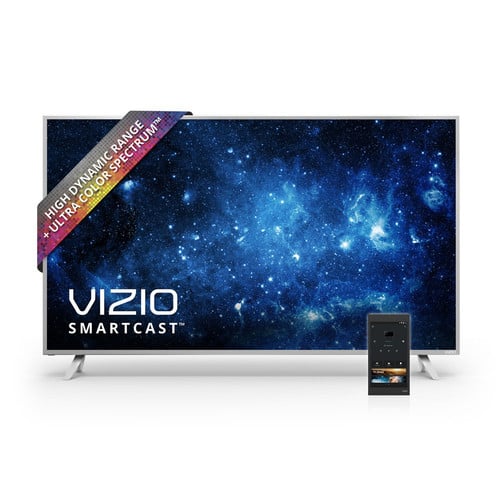 I haven't actually been gaming at 4K as my 980GTX can't really keep a consistent 60fps and once you're used to gaming at high framerates it's difficult to go back to console level 30fps.  I still have the XBONE and PS4 hooked up to the AVR and TV but with the Vizio I have my PC hooked up to the high-framerate HDMI port which allows gaming at 120FPS which is pretty nice.  It's really uncommon for TVs to have an uncapped 120fps HDMI connector and it was one of the reasons why I bought the Vizio over the Sony X900e.  Perhaps next year I'll upgrade the GPU and then play at 4K@60hz but for now I'm happy with 1080P@120hz
Looking forward to some time off work in December, hoping to finish some more of my backlog like Halo Wars 2, Prey and Dark Souls 3.  That and sleeping in a few days with luck.
Leave a Reply